Sneak Peek
A-range Tubing Management
The ARTeSYN A-Range™ is a single-use tubing management system designed to address uncontrolled masses of loose tubing that accompany many single-use processes. It's a modular product offering various shapes that allows you to form a wide range of configurations. The A-range™ is an affordable solution to a common problem that greatly reduces the risk of product loss.

Back to all products
Rotate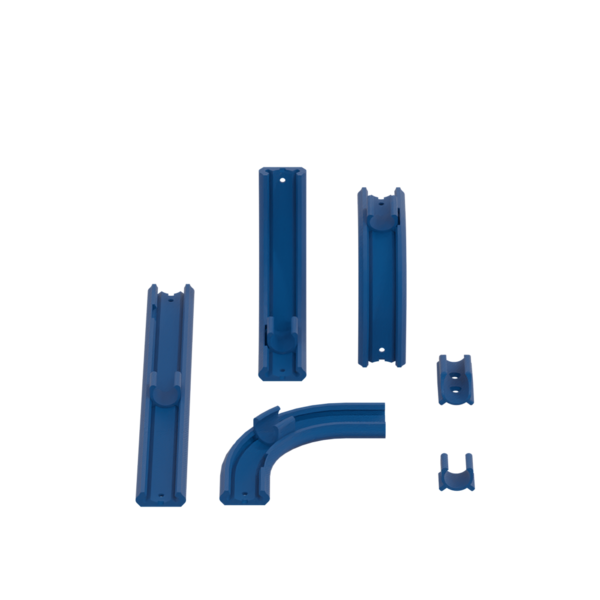 Combining ARTeSYN A-Range™ with ARTeSYN Pinch
Valves provide additional functionality to control the flow between various
unit operations, equipment, and points of use in your facility.

Features
Easy installation, no tools are required for assembly or disassembly
Available in four colors - Black (standard), Blue, Red & White
Can be used anywhere you may have the need to organize your fluid conduits
Endless configuration possibilities
Configurations compatible with ASME BPE Standards
Upstream applications
Downstream applications
Rotate