Components
Manual Diaphragm Replacement Valves
The ARTeSYN® Diaphragm Replacement Valves (DRVs) are a direct drop-in replacement for your existing stainless steel diaphragm valves, enabling the customer to switch over easily and adopt single-use processing practices.
Back to all products
Rotate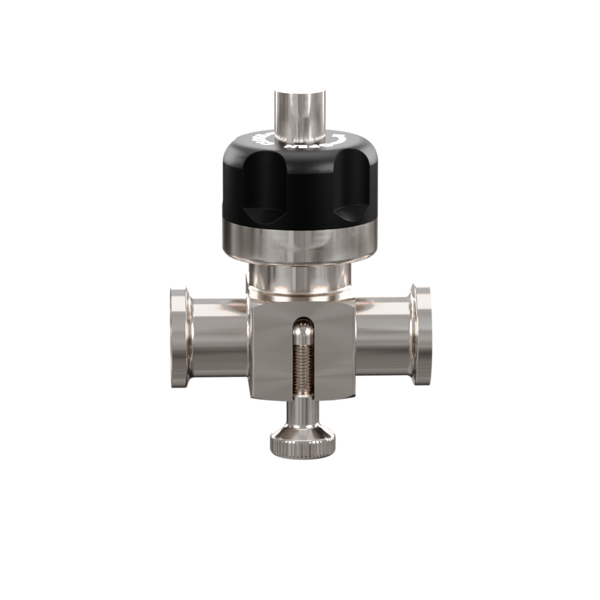 The ARTeSYN® Diaphragm Replacement Valve (DRV) has all the features of a traditional diaphragm valve, therefore, it is a great alternative to diaphragm valve. Their ergonomic design allows for rapid and easy liner changes and the valves come in a 1/2" to 1 1/2" clamp size and 0.37"ID to 1.37"ID range. The DRVs can be used with purposefully engineered and molded ARTeSIL® silicone liners in both individual valves and valve arrays. These matched valve and liner designs allow for exceptional fluid control, removing dead-legs and significantly low hold-up volumes. You simply replace and dispose of each liner/insert after each application, which is more efficient than cleaning and reusing a traditional stainless-steel diaphragm valve.
Features
Reduced down time
No cleaning validation
No batch-to-batch cross contamination risk
Highest reliability for critical valves
Safe, reliable and simplified processing
No entrapment areas
No product loss
No shear stress on cells and proteins compared to traditional diaphragm valves
Lower pressure drop, reduced process equipment size
Suits both pressurized and unpressurized applications
No changes in heat sterilization method of choice
Upstream applications
Downstream applications
Rotate