Systems
Filling
ARTeSYN® liquid filling systems are designed for buffer or media filling applications from lab scale to fully automated cGMP operation. They feature easy to use disposable flow paths with better than 2D valve branch inlets for reduced residual volumes.
Back to all products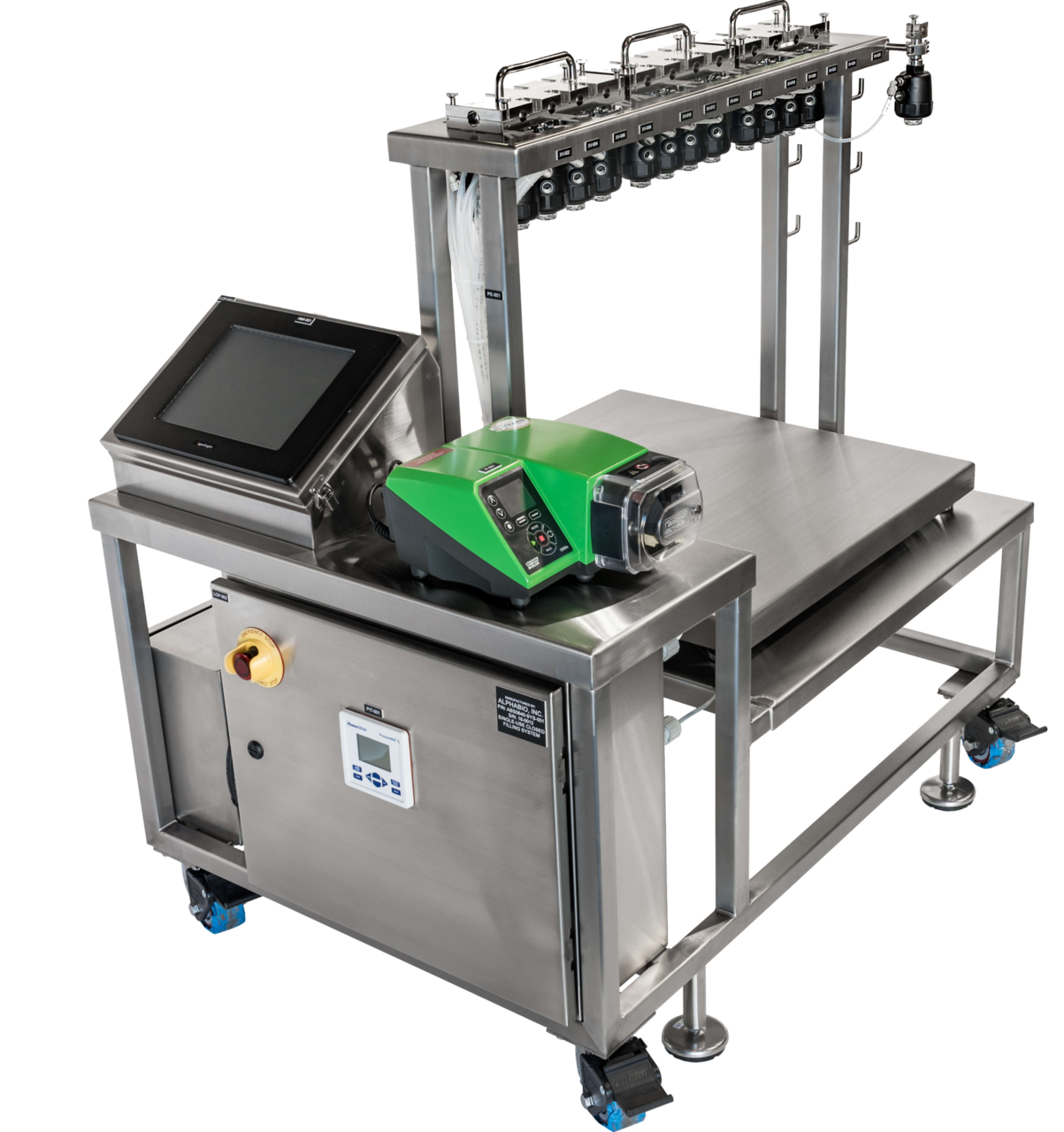 The systems are able to maintain filling accuracies at better than 1% of your desired volume when utilized with our load cell technologies. This is possible while having fully disposable process surfaces. All product contact materials are designed for single-use. Controls are available in multiple formats depending on your needs. Filling manifolds can be customized to match the required flow rates and branch quantities depending on your specific requirements.
Features
Scalable design


An optimized filling volume comparable with the most optimized traditional systems and far better than anything available in a Single Use format

Ease of setup with quick SU liner change-outs

Multiple bag connection formats and bag types are possible. We are agnostic in areas.

Fully automated operation: Either Local PLC or DCS controlled

Secure recording and retransmission of archival data with GAMP Part 11 compliance

Multiple SU sensor types available: Conductivity, Flow, Pressure, Load Cells

Programs secured to operator access level

Patented ARTeSYN® valve arrays
Downstream applications