Components
Pneumatic Pinch Valves
The ARTeSYN® Single-Use Pinch Valves (PVs) are designed for flow control in Biopharmaceutical manufacturing. ARTeSYN® PVs outperform other pinch valves because of easy maintenance, simple installation, compact and durable design, virtually no dead-leg and 0 to 100% fluid control.
Back to all products
Rotate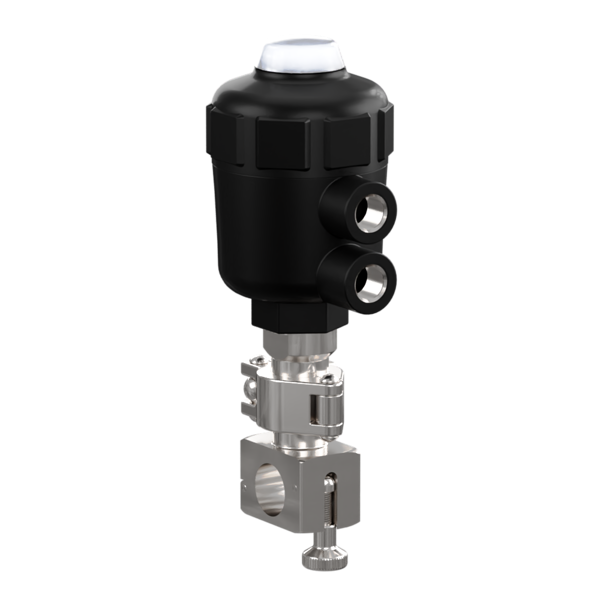 The ARTeSYN® Single-Use PVs are non-product contact meant for tube and hose sizes from 1/4" ID to 1" ID. The PVs are matched to use on existing tubing to provide flow control and automation where it did not previously exist. These valves have a non-rotating hemispherical plunger design that allows for very fine fluid control. They are available with ON/OFF and modulating pneumatic actuation, as well as multiple brands of electronic feedback indicators. The ARTeSYN® Single-Use Pinch Valves can be easily adapted for mounting to skids or fixtures and thanks to the ARTeSYN® design allow for rapid and easy tubing changes.
Features
Virtually eliminates dead-led
Precise flow control
Simplified construction
Small size
Progressive flow curve
Disposable liners - no cleaning necessary
Operator ease of use
Highest closure resistance & reliability
Consistent flow over pinching cycle
Minimized tubing wear
Easy verification of valve position for operators
Eliminate unnecessary junctions
Reduced validation effort
Reduce consumable complexity & cost
Reduced operator errors with automated fluid control
Upstream applications
Downstream applications
Rotate