Systems
TFF - Tangential Flow Filtration
ARTeSYN's® Single-Use Tangential Flow Filtration Systems (TFFs) are designed for applications from lab scale to fully automated cGMP operation. They feature significantly reduced hold volumes and all product contact materials are disposable. Over-concentration and dilution of your final product is simplified due to the smallest retentate volumes for a given flow rate in the industry.
Back to all products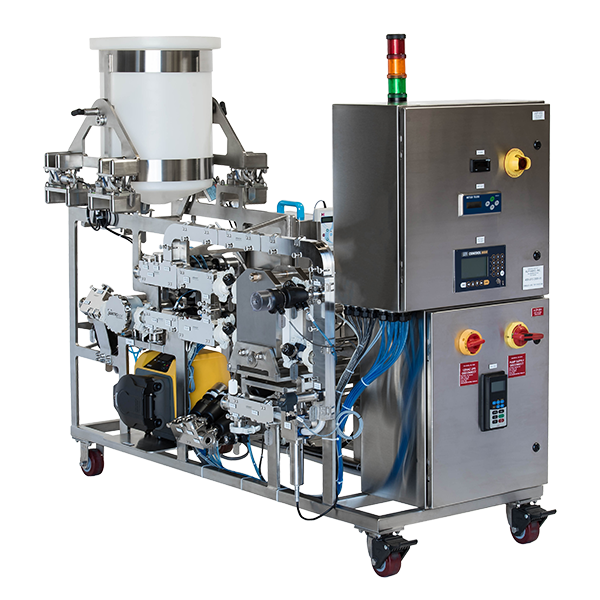 Modifiable for ultrafiltration, microfiltration or diafiltration, they are configurable to accommodate multiple brands of membrane elements. They can be adapted for any membrane format from cassettes to hollow-fiber modules with membrane surface areas ranging from 0.05 – 10 m². The cassette-based TFF holders are available in hydraulically-compressed configurations.
Features
Scalable design


10x reduction in hold-up volumes compared to current norms

Ease of setup with quick SU liner change-outs

Multiple UF/DF membrane elements

Fully automated operation: Either Local PLC or DCS controlled

Secure recording and retransmission of archival data with GAMP Part 11 compliance

Multiple SU sensor types available

Programs secured to operator access level

Patented ARTeSYN® valve arrays
Upstream applications
Downstream applications